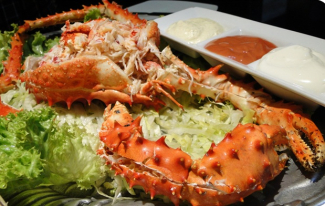 Centolla's crabmeat is the main ingridient for  Chilean crab gratin/crab pie.This stone crab Chilean casserole or Pastel de Jaiba or Chupe de Jaiba/santolla  is a traditional and delicious Chilean recipe, and other Chilean and Latin American dishes with crabmeat.
Crab legs are carefully broken and with their white, delicate meat a pie is prepared that in addition contains bread soaked in milk and onion. It is offered from Pichilemu to the south of the Maule region coastline, but the best ones come from Iloca and Pellines.
Chupe de Jaiba is a main-dish and quite filling, so plan on serving it with a green salad and a fruit-based dessert.
Read more