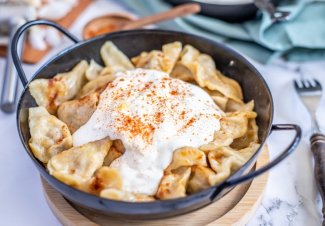 The Balkans are great at dumplings, Klepe being the Bosnian version. Imagine a dough stuffed with either tangy cheese or meat (lamb or beef) before being steamed to create a soft ravioli-like texture. Klepe comes with a yoghurt or garlic sauce and almost melts in the mouth.
These dumplings are first boiled, lightly sautéed in a pan, then baked in the oven with sour cream, garlic, and sweet paprika powder.
Klepe should be served hot, and nowadays there are many variations on this dish, so the filling can also be made with cheese, spinach, or chicken.
Read more